I

n

v

e

s

t

m

e

n

t

i

n

E

m

p

l

o

y

e

e

G

r

o

w

t

h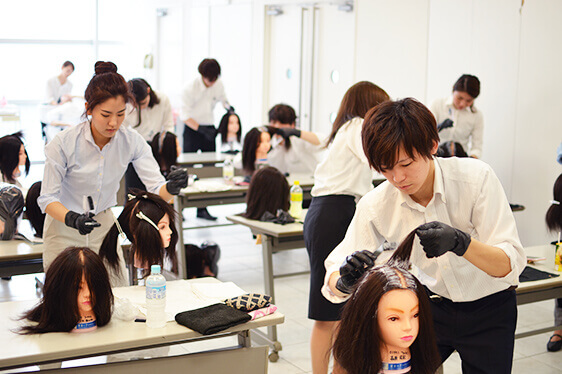 The world of beauty is a people-driven one, founded in human interaction. So too is Milbon's business model a people-driven one. We are fully committed to the cultivation of our employees based on The Milbon Way.
At Milbon, we believe that promoting motivation and growth among our employees will ultimately be the driver of greater corporate value; therefore, investment toward this end is also essential.
| | 2019 | 2020 | 2021 | 2022 |
| --- | --- | --- | --- | --- |
| Education and Training Expenses per EmployeeEducation and Training Expenses per Employee | 123,522 yen | 84,742 yen* | 103,773 yen | 120,458 yen |
Due to impact from the COVID-19 pandemic, education and training programs were postponed and restrictions were placed on movements for these programs. Therefore, actual values including travel and transportation expenses were decreased.
New Milbon hires begin their employment with a nine-month new employee training program. For the first three months, they develop a strong understanding of The Milbon Way and duties of salons and hairstylists. Over the next six months, they are split by job category and hone their practical skills in each department. Through this training, we aim to foster the ability of all employees to think and act for themselves with a sense of ownership.
As for The Milbon Way, we have built an education system with consistent learning over the long term. This includes follow-up training programs, e.g., our second and fifth-year annual training programs, and promotion candidate training for those who are to be promoted.
We have also created an environment where employees can grow according to their own skills with our self-development support system. Simultaneously, we offer Milbon-original open training programs, establishing a mechanism where employees with the desire to take on new challenges can seek out growth.